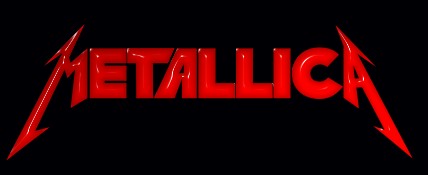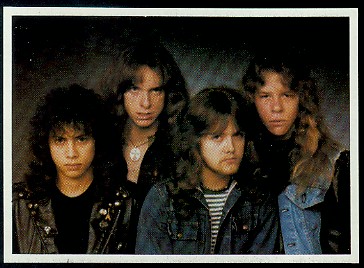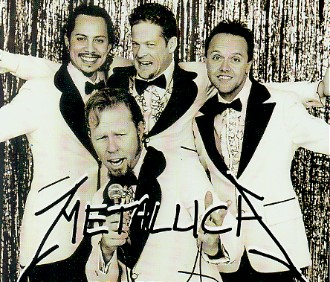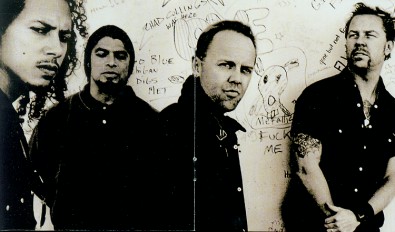 My favorite band of all time is Metallica. I have been a fan ever since I heard their album "Master of Puppets" and I have seen them live 43 times. (updated 7-28-2022) I had the greatest opportunity ever on July 22, 2000 when I met 3 out of 4 band members. My favorite, of course, being James Hetfield.
Before it folded at the end of 2001, I used to belong to an Internet Chapter — Chapter Inc — of the Metallica Club. During the Summer Tour in 2000 we were asked to submit a review of the show we had gone to. To my surprise, my review was picked as the Review of the Summer. You will find that review along with pictures of the M&G and the concert here.
M&G Experience #2
In 2004 my friend Kim won a M&G through a radio station contest AND SHE TOOK ME!! (Side note: I met Kim while in line at the M&G back in 2000 and we've been friends ever since). I couldn't believe it, we were both going to meet Metallica again! And how cool, since she and I met at a Metallica M&G! The story and the write up are still waiting to be done (yes, Im a slacker! haha) but the experience was truly amazing and one I will never forget.
M&G Experience #3
In Nov 2005 two friends and I decided to fly out to San Francisco to see Metallica open for The Rolling Stones. Once again, I was lucky enough to be 1 of 12 Club members who were picked for a M&G. You can read about the story and see the pics here.
Rock and Roll Hall of Fame
24th Annual Induction Ceremony in Cleveland, OH – April 9, 2009

Random Tidbits
Fave Band Member: James Hetfield
Fave Album: Master of Puppets with …And Justice For All at a very close 2nd
Fave Song: "One"
Official Metallica Fan Club Member: Jan 1998 – 2015
Legacy Member: 2015 – present day
Fave pieces of Memorabilia:
1. A 12″ picture album single of "One" signed by Jaymz, Kirk and Jason July 22, 2000 and by Lars Aug 27, 2004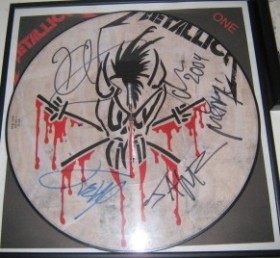 2. Jump in the Fire demon-shaped picture album. Yes, that IS a record!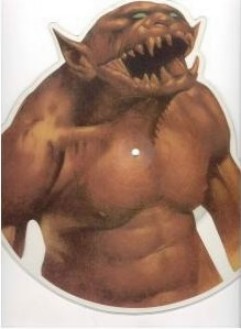 3. A 24″ x 36″ poster of Metallica from a 1986 tour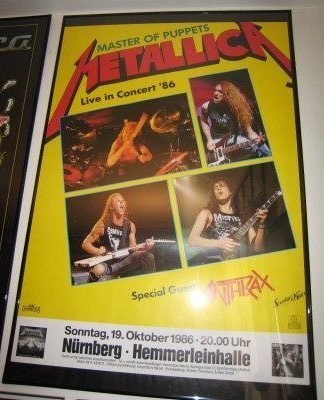 Fave Photos I've Taken: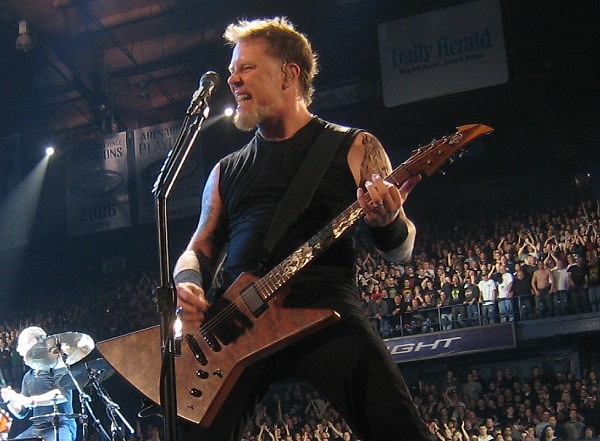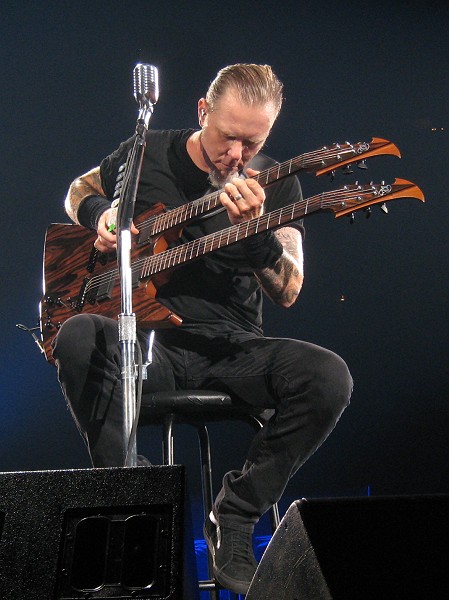 Concerts
12/5/91 Rosemont Horizon – Rosemont, IL
6/30/96 Lollapalooza at Winnebago County Fairgrounds – Rockford, IL
2/7/97 Rosemont Horizon – Rosemont, IL
7/26/98 Marcus Amphitheater – Milwaukee, WI
11/19/98 Aragon Ballroom – Chicago, IL
7/24/99 Woodstock at Griffiss Air Force Base – Rome, NY
12/31/99 Pontiac Silverdome – Pontiac, MI
1/4/00 Allstate Arena – Rosemont, IL
7/22/00 Chicago Motor Speedway – Cicero, IL (First time I met Metallica!)
5/19/03 The Fillmore – San Francisco, CA
5/21/03 The Fillmore – San Francisco, CA
7/26/03 Hawthorne Racetrack – Cicero, IL
7/27/03 Metrodome – Minneapolis, MN
5/2/04 Alliant Energy Center Coliseum – Madison, WI
8/20/04 Bradley Center – Milwaukee WI
8/27/04 Allstate Arena – Rosemont, IL
8/28/04 Allstate Arena – Rosemont, IL
11/27/04 Arrowhead Pond – Anaheim, CA
11/28/04 hp pavilion – San Jose, CA
11/15/05 SBC Park – San Francisco, CA (my 20th Metallica show!)
1/12/09 Bradley Center – Milwaukee, WI
1/26/09 Allstate Arena – Rosemont, IL
1/27/09 Allstate Arena – Rosemont, IL
4/4/09 Rock and Roll Hall of Fame Induction Ceremony at Public Hall – Cleveland, OH
10/13/09 Target Center – Minneapolis, MN (my 25th Metallica show!)
12/5/11 The Fillmore – San Francisco, CA (Metallica 30th Anniversary Show)
12/7/11 The Fillmore – San Francisco, CA (Metallica 30th Anniversary Show)
12/9/11 The Fillmore – San Francisco, CA (Metallica 30th Anniversary Show)
12/10/11 The Fillmore – San Francisco, CA (Metallica 30th Anniversary Show)
6/8/13 Orion Music + More at Belle Isle – Detroit, MI (dehaan (aka Metallica) played all of Kill 'Em All for the album's 30th anniversary – also my 30th Metallica show!)
6/9/13 Orion Music + More at Belle Isle – Detroit, MI
8/1/15 Lollapalooza at Grant Park – Chicago, IL
8/20/16 U.S. Bank Stadium – Minneapolis, MN
5/21/17 Mapfre Stadium – Columbus, OH
6/4/17 Busch Stadium – St Louis, MO
6/18/17 Soldier Field – Chicago, IL
7/12/17 Comerica Park – Detroit, MI
9/2/18 Kohl Center – Madison, WI
10/16/18 Fiserv Forum – Milwaukee, WI
9/20/2021 Metro – Chicago, IL (surprise show and my 40th Metallica show!)
12/17/2021 Chase Center – San Francisco, CA (Metallica 40th anniversary show night #1)
12/19/2021 Chase Center – San Francisco, CA (Metallica 40th anniversary show night #2)
7/28/2022 Lollapalooza at Grant Park – Chicago, IL
Best Concert
Small Venue 5/19/2003, 12/5/2011, 12/7/2011, 12/9/2011, 12/10/2011, 9/20/2021
Large Venue 7/24/1999, 11/15/2005, 8/1/2015, 8/20/2016, 12/17/2021
Solo Efforts
Echobrain (Jason): 5/02/2002 The Rave – Milwaukee, WI
The Wedding Band (Kirk and Rob): 12/17/2021 The Fillmore – San Francisco, CA
Farthest Distance Traveled for a live show
By plane: From IL to San Francisco and a second time from IL to LAX (then drove to Anaheim then drove to San Jose then drove back to LAX)
By car: From IL to Rome, NY (14-1/2 hours in a Saturn)