To steal a line from The Beatles, it was twenty years ago today that I saw L.A. Guns for the very first time on May 5, 1998 at Jackhammers in Schaumburg, IL.
Holy Shit! 20 YEARS AGO?!? Geezus…the 90's do not feel that long ago. Either way, I found my old photo album and just had to share. The line up consisted of Ralph Saenz, Tracii Guns, Johnny Crypt and Steve Riley. I know a lot has changed/gone down in the past 20 years, but all that doesn't matter as this moment in time is forever cemented in my mind. As I'm typing, I'm listening to Wasted and guess what? It's still great! Go ahead and listen for yourself…you can find the songs on that Tube of You.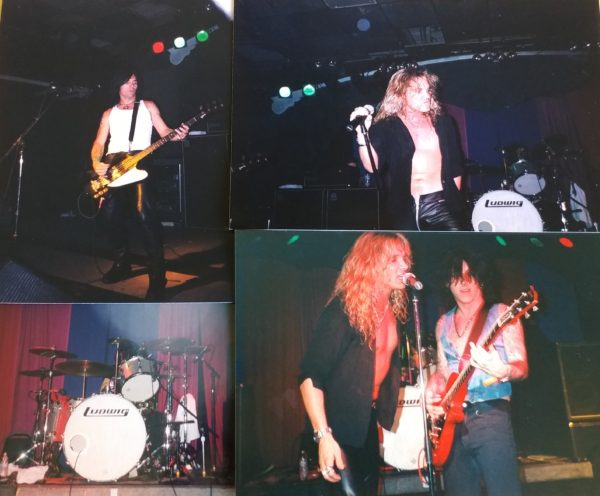 Don't you just love old photos? I know I do. I'm so glad I took them along the way when possible. Funny story, Steel Panther played Rock on the Range in 2011 and my friend did the M&G. After she was finished, I couldn't resist yelling over the barricade to Michael Starr that I saw him for the first time at Jackhammers in Schaumburg with L.A. Guns. Needless to say, that comment took him back. 🙂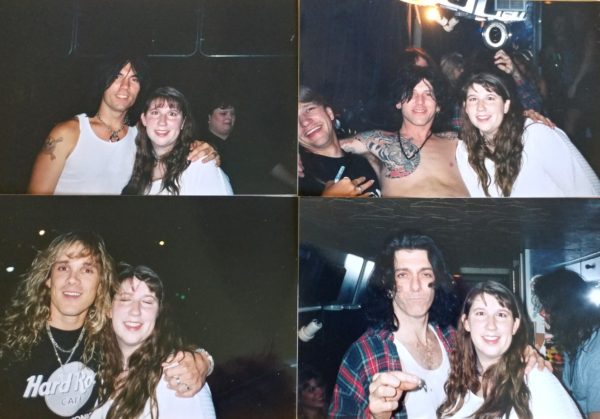 At the time I saw L.A. Guns (5-5-1998), the Wasted EP wasn't released yet. I got clever and printed the cover the size of a CD sleeve and planned to have the guys sign that, which they did. When the album came out in September later that year, Ralph was out of the band by then (Jizzy was in) so I'm missing his signature in the official release. I scored a white Johnny pick that night too.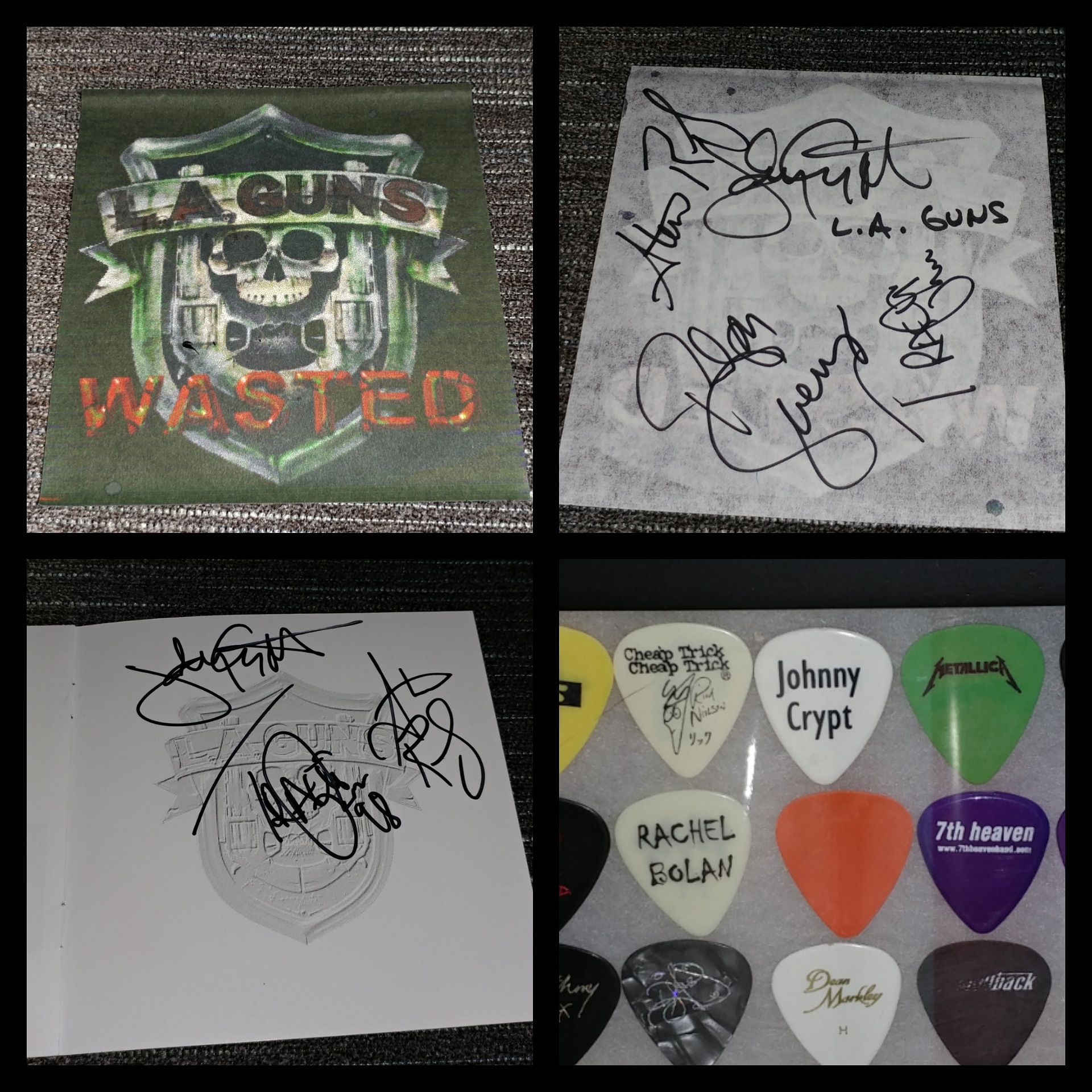 Funny enough, and of course, I didn't know it at the time of this first show, but I would continue to see the band over the years (30+ shows if you count all the various touring line ups) including a few road trips to other states. I bought the music and merch, took loads of pics and created tons of memories with friends old and new. I even lead their Street Team for two different album cycles (Man in the Moon-2000 and Waking The Dead-2001). Bottom line, the music, the band, as a whole and all the many band members, will forever be a part of some of my most fun musical memories.
Thank God for Rock 'n' Roll!