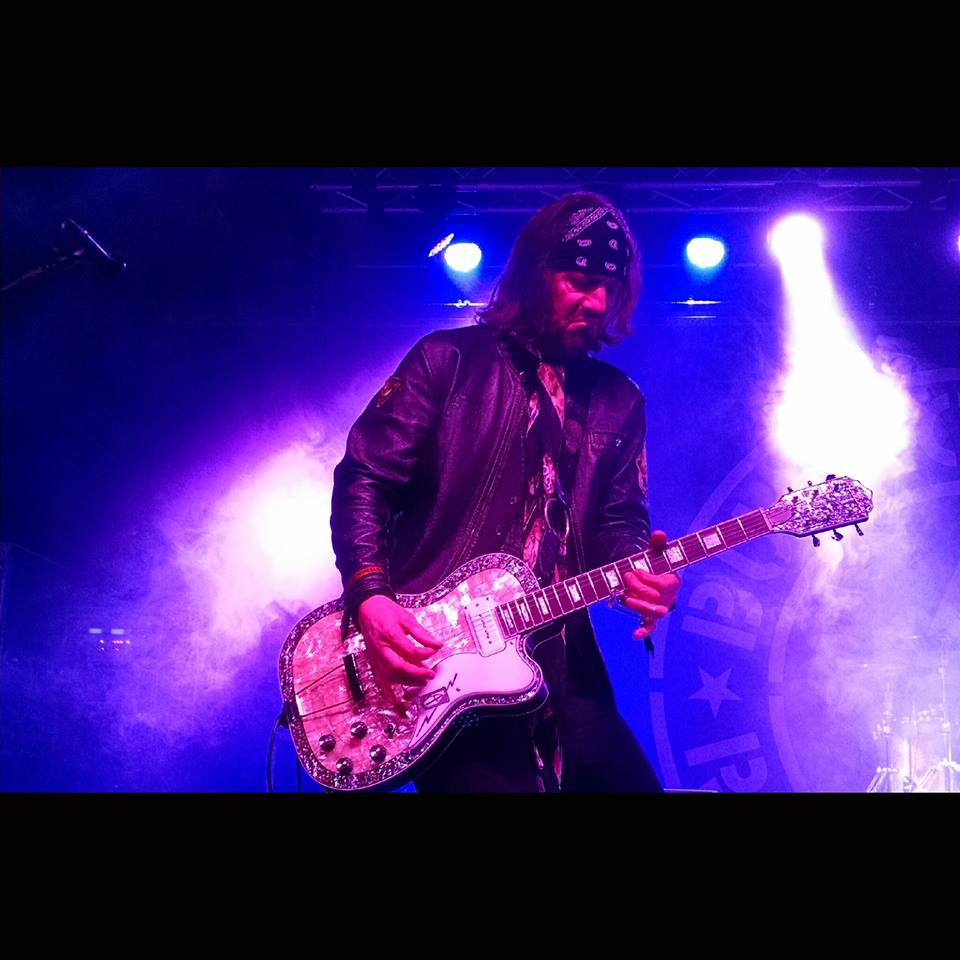 I love road trips to see my fave bands. For those that have not been following along, Kim Santos and I did another 3 in a row for Buckcherry (12/2/2015 Chicago, 12/3/2015 Madison, 12/4/2015 Green Bay). While my husband and I'm sure many others think, "Buckcherry? Again?" they are one of those bands that I never get tired of seeing live. They are in my Top 5 fave bands for a reason! 😀
Either way, when the tour was announced, the dates wouldnt' have them come through town until the very end of the tour. Another 3 shows in a row within 3 hours? Well, we just couldn't help ourselves. Plus with the brand new release of Rock N Roll back in Aug, I just HAD to hear as many new songs as possible. As was clear with our last 3-show road trip, we knew there would be variety!
Well, we got a lot of new songs and some fave songs we don't always get to hear! That right there made it all worth it. Most of you know I'm addicted to live music and DAMN did I get a fix this time around! I also got some sweet goodies (set lists, picks, etc), which is always a nice bonus.
Since I like stats…here goes. Over the 3 days they played…
*45 songs (15 each show)
*7 out of 10 new songs from Rock N Roll
*4 new songs played each night
*13 songs only played once (4 of those were new songs only played once)
*Tight Pants with Jesse Keys on sax each night
*I got to hear You from Time Bomb which I don't think Ive heard since that tour back in 2001! Plus, some of my older faves like Dead Again, Dirty Mind and Ridin'!
*I got Say Fuck It at every show! Yes, I know this is somewhat of a cover, BUT DAMMIT, I could see this song live every damn time!
*I got to hear all the brand new songs on my wish list! (The Feeling Never Dies, Rain's Falling and Get With It). Well, I wanted the Best Buy bonus track Cannonball too, but it's a bonus track so I will let that slide.
*I saw Keith Nelson play two guitars I hadn't seen him play before; a super sparkly mother of pearl Airline guitar (see video below) and a Bigsby. He played the Airline on two diff nights and DAMN is it amazing looking!
I'm also thankful that Buckcherry keep making new music and touring!
So all in all it was a great time. Until next year…
12/2/2015 Buckcherry with Saving Abel, Bobaflex and Romantic Rebel at Concord Music Hall in Chicago
12/3/2015 Buckcherry with VIA at Majestic Theater in Madison, WI
12/4/2015 Buckcherry with Saving Able and VIA at The Sandlot in Green Bay, WI