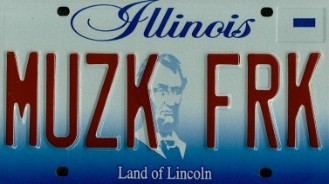 I first launched MuzikFreak.net on September 11, 2002 as a dedication to my addiction: MUSIC. As the years went by, it became so much more.
After almost 14 years, I finally launched a revamped version of my site, the one you are viewing now.
I'm pretty happy with how it looks. I still have some things to update, like the Me Myself and I section, but all previous sections (Updates, Bands) not to mention my ENTIRE Concert Schedule over the years is all there. I have a few more show reviews to link up, but in due time.
The one thing that has not changed, is my love for music and the want to spread the word about all the cool bands I already like or the new ones I discover. Trust me, I find new bands to like all the time.
ENJOY!