WHAT AN AWESOME NIGHT!! Last night I saw Buckcherry at Austin's Fuel Room in Libertville, IL. Just look at that set list!!! Highlights: Fall, Porno Star, Sunshine, Water and Say Fuck It, which is a cover and they killed it! So much fun!! The #'s = My 22nd show since 2001 & Buckcherry's 283rd show on the Confessions tour cycle.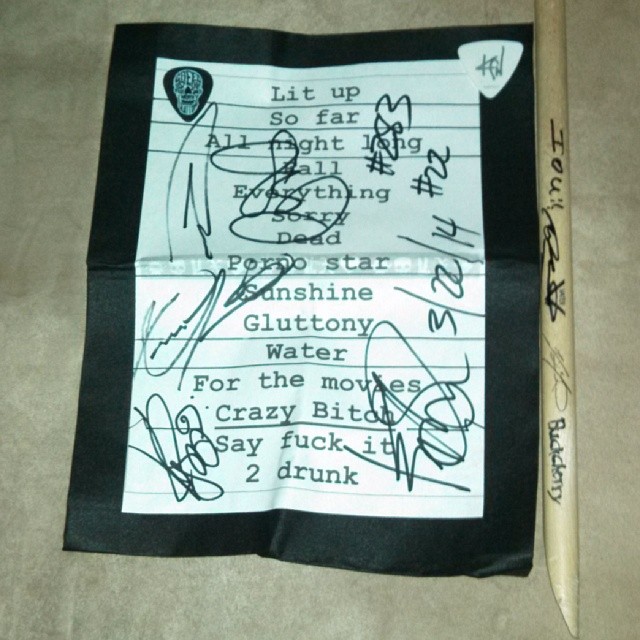 I also saw a band I hadnt seen live before, The Virginmarys, and BOY was I blown away with their set! EVERY one of these songs is on their CD and EVERY song is AWESOME!!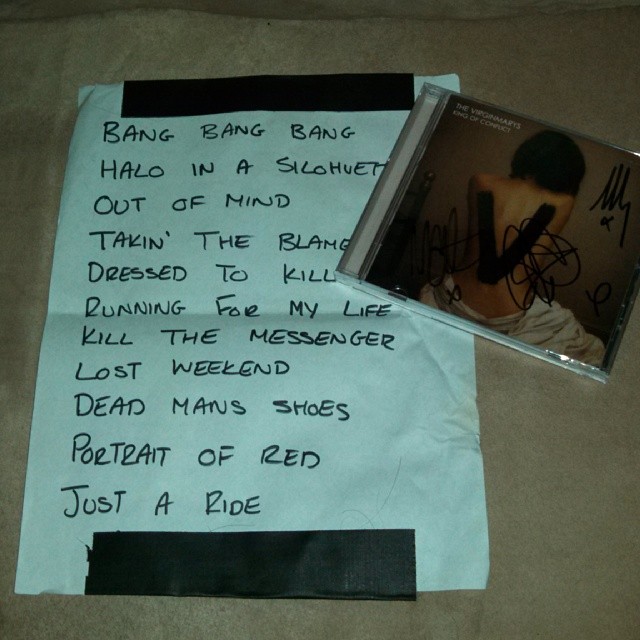 As an added bonus, I also covered the show for UnsungMelody. Read my review here. I also interviewed Keith Nelson. Find that here.